FIAT 500 , ORIGINAL DUTCH DELIVERY 02-02-1970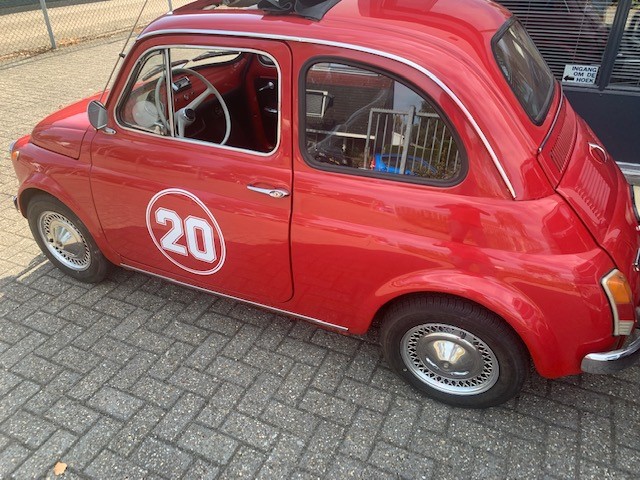 The Fiat 500 was in the fifties till the seventies a popular city car.
Many of them did not survive the evil of rust.
We have an example which was delivered new in the Netherlands in 1970. Still with the steel dash.
The car slept for many years in a barn. Kissed alive in 2022 with some technical improvements and 4 new tyres.

For its age a nice appearance, with a nice interior . The 500 has some signs of use during its 53 years .


-original dutch delivery
-nice appearance
-nice interior
-steel dash