Dodge Ram Crew cab, 5,7L V8 hemi, 4×4 Laramie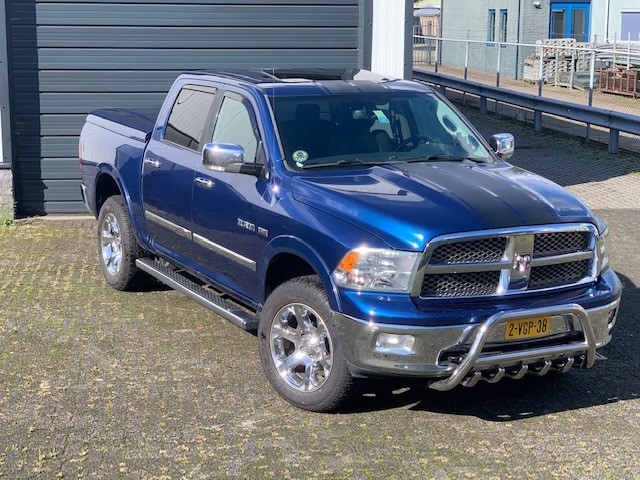 we offer our own, being in use, Dodge Ram.
The real king of the road. This Ram is originally delivered new in the Netherlands and has about 334000 kms.
Driving is relaxed and fun, nice sound, top comfort, Fuel and LPG, bull bar, trunk cover, 4 New tyres.
Excellent condition for its age and milage.
The car is still in use and the kilometer figure may increase.


original dutch delivery
odometer in KM which is correct and logical over the years
very nice outside condition as well as inside.
new tyres
LPG (economical driving these days)
towing hook
Bull bar
still in use by ourselves