Citroën ID 20 1968 with Sunroof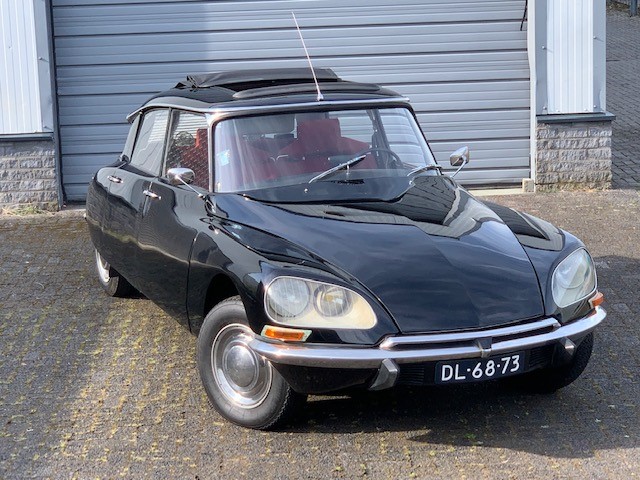 The gangster limousine, that was the nick name of the Citroën ID/DS in the late fifties and sixties of the previous century. This lady in black looks like a real gangster limousine.
A design of a car which you will never forget. This ID20 was delivered in France and has been imported and registered in the Netherlands.
The car has been partly restored and a LPG tank has been installed.
A healthy body with black paint with a beautiful red fabric interior, fabric headliner and a after market sun roof, which makes driving this car even more fabulous. Gliding through the countryside is one of the nicest things to do with this car.
With blowers in the back, a sun blend before the rear window, a towing hook the car is very complete.
The LPG tank delivers the economy driving.
-healthy body
-nice black paint
-beautiful red interior
-nice options: sun blend, sun roof, towing hook, LPG
-lovely driver
-drives on fuel and LPG