BMW Z1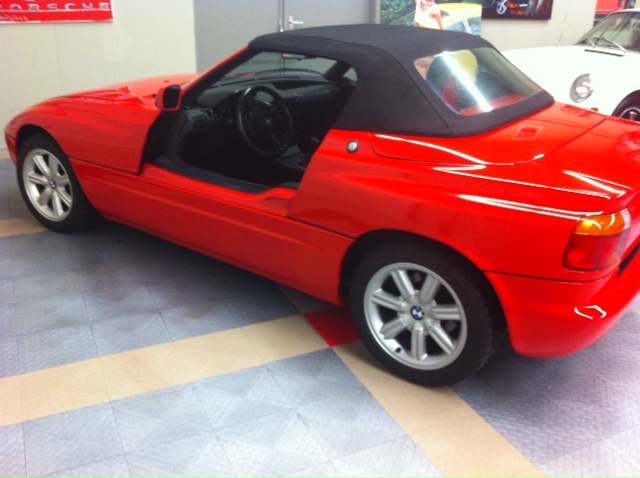 Beautiful BMW Z1. Only 8000 times built, and about 3000 times in the attractive Top Rot colour.
Original 84000 kilometers. Original condition. With complete new service by official BMW dealer.
Hardly visible on the Streets, this BMW roadster with sliding doors. Rare appearance.
After a couple of years of sleeping, we found this Z1. Without taking any risk the car has been freshly service by BMW dealer. New belts, sprak plugs, oils and fluids etc.
Very nice driver in Original un spoiled condition. once repainted in its 25 years of history.