Audi Quattro RS4 B7 in Excellent condition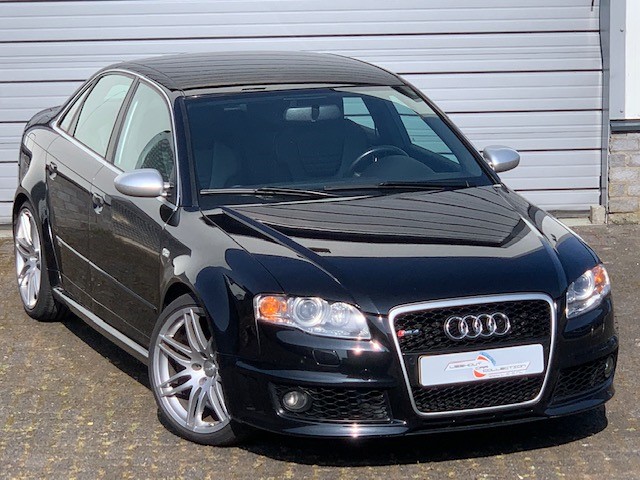 We offer a bullit, a Audi RS4 sedan from 2006.
The car is in excellent shape and a rare appearance on the roads.
It drives like a sportscar and drives comfortable like a limousine.

This Audi has been delivered new in Germany and was maintained there till it came to the Netherlands in 2010.
The 8 cylinders (without a turbo) make the car a very fast and reliable driver with a high safety ratio due the 4 wheel drive.
Full leather with sports seats, 6 gear manual, new tyres, fresh service made by Audi... etc. And for the purists : no sliding roof.
The black paint is in good condition, the interior is in a nice condition, alloys and tyres in top condition.
The carbon elements and the black headliner give a very sporty look.
A car which will become a classic in the near future. Hard to find in the Sedan body.

-4 seats Sports Car
-8 cylinders
-6 gear manual
-top condition of paint, interior
-original paint except richt rear wing.
-New tyres and very nice original alloys
-Not spoiled
-well maintained (booklets and invoices .
-Recent service made by official Audi garage
-APK/Tuv/Mot Nov 2023
-2 keys