ALFA ROMEO SPIDER 1991 LOW MILAGE !!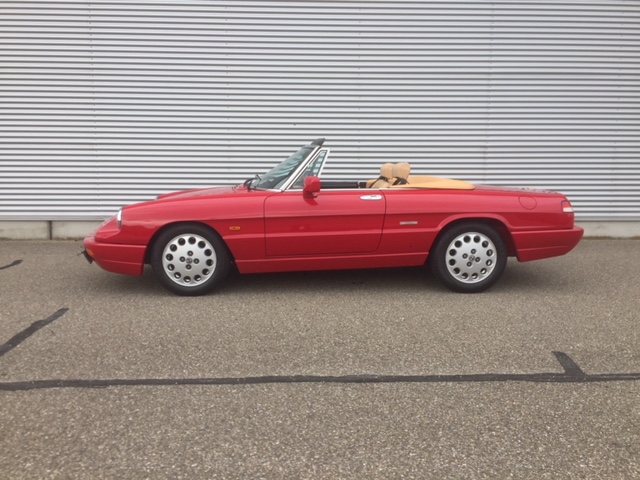 We have a real nice Alfa Romeo Spider 2.0 from 1991 with low milage. .
The car has been delivered new in the Netherlands and has been in 1 family (2 owners) since then. All documents and service history is there including the invoice from new.
The car is partly in its first paint and is in superb condition. Also the bottom side of the car is untouched and shows its low milage. The convertible hood is still the first one, the window of it is clear.
Only 63900 kms are on the odo meter. Engine and trunk compartment are very clean. No surprises. Wewant to keep it ourselves, however, we cannot keep all cars we like.
These cars should drive and it is a real nice driver!!!


Original Dutch delivery and low milage which can be checked by the docs and the "National car pass".
Very honest. Not restored. No rust. Collector's condition.
More pictures to follow or on request.