Alfa Romeo 1750 Spider Duetto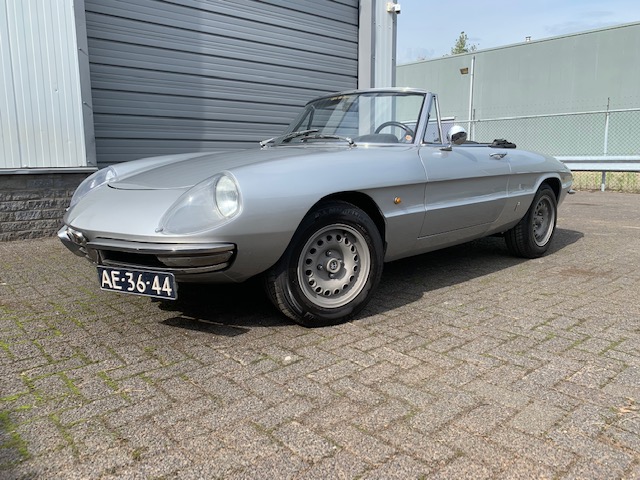 For one of our clients we may sell this beautiful Spider Duetto of 1968.
The car is completely restored and is in a very good overall shape. The paint is silver and is in nice shiny condition. No surprises.
The body is in an overall excellent condition. The interior is nice black leather which is like new.
In 2017 the convertable hood has been exchanged into a Sonnenland one.

The engine is a 2 Liter. The car drives like new. Gear and engine play a nice game which makes the car very sporty and a quick driver.

Reliable Spider without any surprise. What you see is what you get.
As the car is not always present please inform us if you want to bring us a visit in order to have a closer view on this beauty.
-very good overall condition
-nice interior
-top driver
-alloys which should be in this un-coloured alu look. Original wheels can be arranged.
-Michelin tyres
-new convertible hood Sonnenland.
-no work to do.