BMW 1802 RESTORATION PROJECT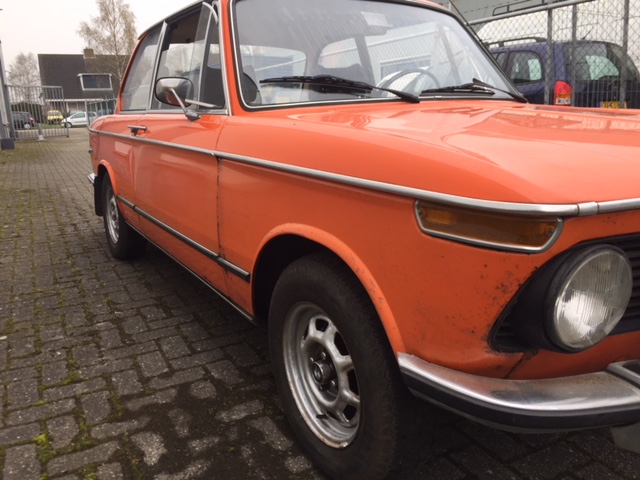 Original Dutch delivered BMW 1802 of 1975 which was owned since 1976 by one owner.
the car has following details:
Front Fenders are rusted and need to be replaced. Same with the sills.
New frontfenders, and sills are with the car, together with some extra metal parts and a set of windows.
The interior is ok, only the rear seat has been damaged by a dog.

The car has had service and brake revision. So it starts and runs but will not pass the technical control.
Lights are working. The chrome parts and alu parts are ok in used condition.

Very nice 1802 in a really nice INCA orange colour.
Who wants to restore, please call or send an email.

super 70 colour BMW 1802 FOR RESTORATION