PORSCHE 997 TURBO 2008 MANUAL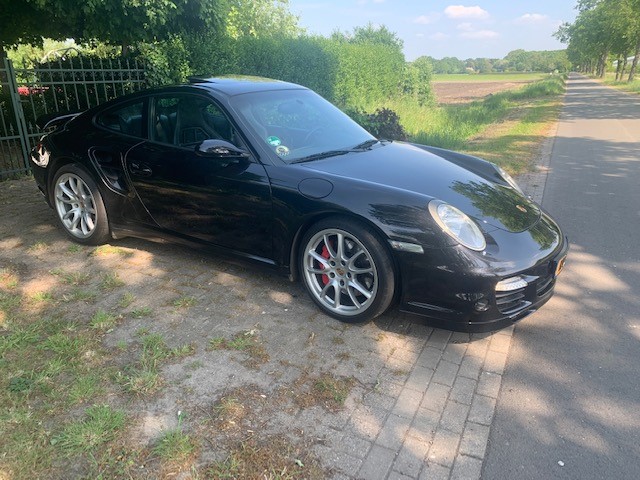 We expect to sell our own Porsche 997 Turbo with short shift 6-manual.
The car is in excellent condition with booklets and information map with Porsche birth certificate and invoices over the past years.
The car drives great especially due to the short shift 6 speed manual transmission and the original sport seats installed from the factory.
The car has GT3 original alloys.
A sliding roof makes driving nice with open air, for those who want it.

-Not a spoiled 997 turbo
-excellent condition inside and outside
-gt3 alloys
-approx 106000 kms (can increase as the car is till in use for drives on sunny days)
-booklets and invoices and service history
-since 2016 in the Netherlands
-more pictures on request
-private collection.