PORSCHE 914-6 IN EXCELLENT CONDITION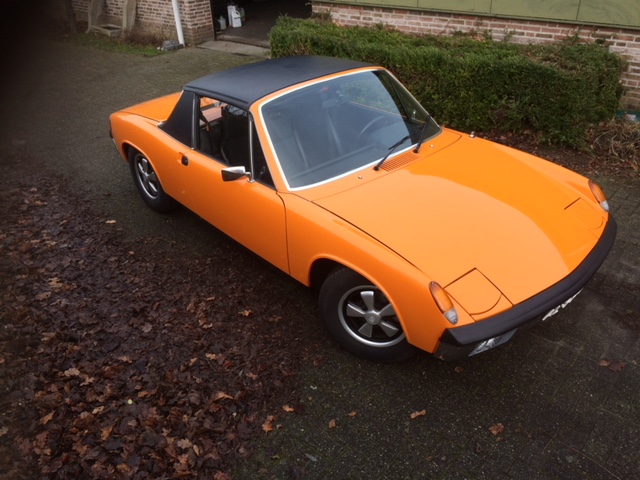 We introduce a very stunning Porsche 914-6. European delivery. The first 914-6 which was imported by Porsche UK. Note, all 914-6 are left hand drive . In this one is a dashboard with miles tacho.
It was the test driving car from Porsche Uk. The car which got the license DGU914H was used by many car journalists at that time. This resulted in a lot of reports in all kind of car magazines.
The car has been produced in November 1969 and was used by Porsche since May 1970. In 1971 the car was involved by an accident and Porsche decided to order a new body for the car.
All these is documented and these documents belong to the car.
Since its history the car has had a couple of owners after the Porsche ownership. The car was originally orange and was in due time painted in white. Also in that period it was a famous 914-6 and was photographed for many books.
At a certain time the car came in the hands of David Fagan, who restored the car till final perfection. He replaced the Original engine by another 914-6 engine which "drove better".
The Original engine is also with the car, together with its Original service booklet and lots of old magazines, invoices etc, ... Original 14 inch Fuchs alloys .... . Painted again in its Original colour : orange.
The car is registered in the Netherlands.
TOP CAR
Very exclusive. Not that many Original 914-6 cars have survived .
NOT A BARGAIN. Over 140k has been spent on the car. Incredible, however you see and feel it.
On of the best 914-6 on the market with lots of history.