PORSCHE 911 T FULLY RESTORED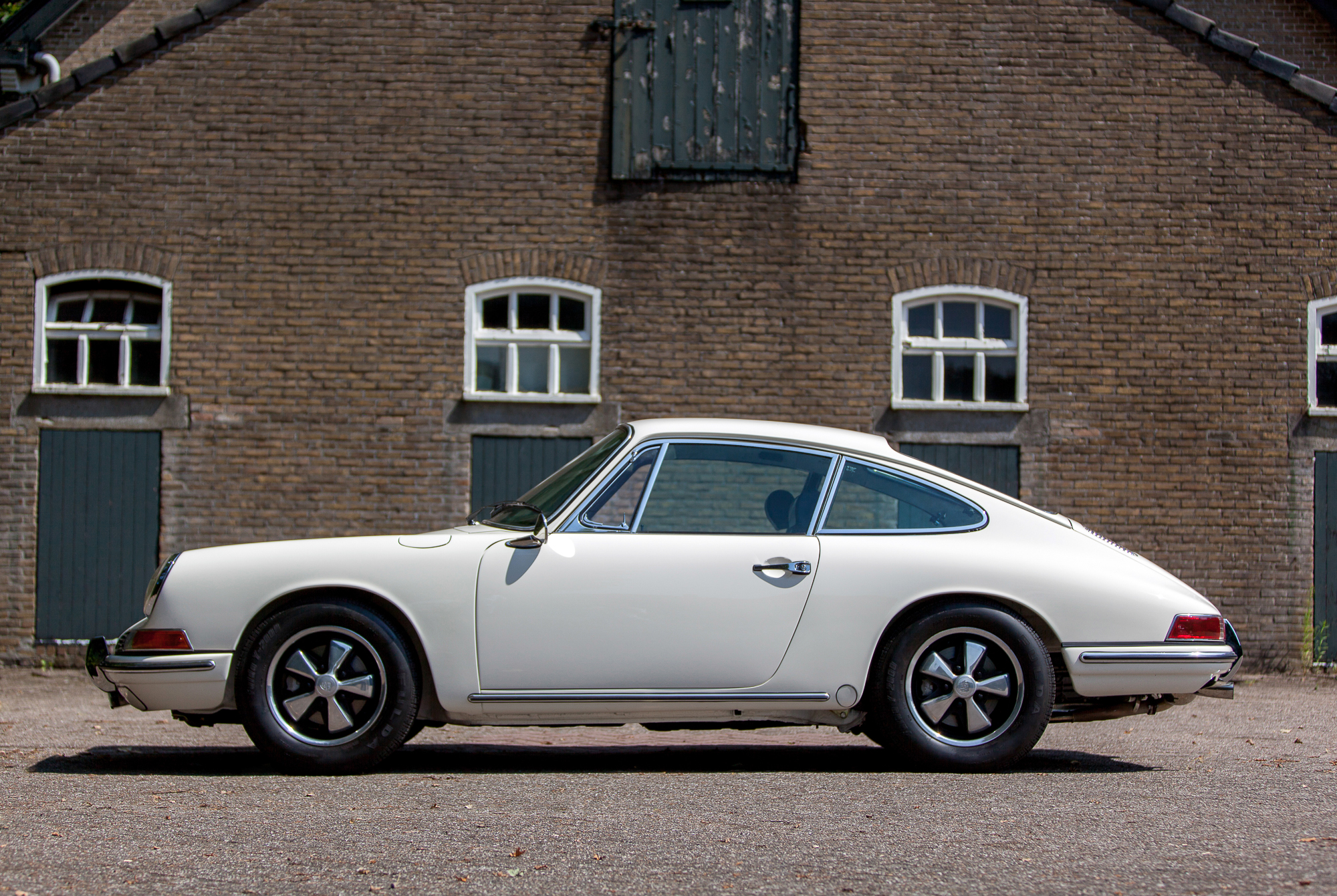 Klassieke Porsche 911 T
Year : 1968
Geïmporteerd: Europe

Driving classic is popular. With low interest on your savings, you better have fun and invest in a good classic car. A very good example is this totally restored and very good driving 911 T from 1968.
Much of history and restoration documents join the car.
Lovely ...... pictures say more.
Oldtimer Porsche 911 T
Bent u liefhebber van klassieke Porsches? Overweegt U een  oldtimer- of een  youngtimer model?  Lieshout Car Collection heeft in de afgelopen jaren een groot netwerk opgebouwd waardoor wij prachtige klassiekers in topconditie kunnen aanbieden. Heeft u specifieke wensen en kunt u die ene Porsche of andere klassieker  maar niet vinden? Neem dan contact op en wij gaan voor u op zoek!
[expand title="+Lees meer over de Porsche 911 T"]
Te koop Porsche 911 T

Deze klassieke Porsche 911 T is in zijn geheel gerestaureerd en dateert uit het bouwjaar 1968. Eind jaren zestig werd dit model origineel geleverd in de Hell Elfenbein (Ivoor) kleur. Daarnaast heeft deze short wheel base Porsche een zeer fraai skai met corduroy  interieur. Echt kenmerken voor Porsches van  de 'late sixties.'  Om deze auto weer goed te laten presteren zijn motor en  techniek in zijn geheel gereviseerd. Voor een optimaal rijgenot zijn nieuwe banden op de Fuchs velgen gemonteerd.
Deze oldtimer Porsche is echt een aanrader voor wie van de echte klassieke Porsches houdt. Er is ' kosten nog moeite gespaard' ten aanzien van de restauratie
Heeft u verder nog vragen over deze oldtimer 911 T?
Zit u met vragen of wilt u een kijkje nemen in onze showroom? Neem contact op voor een afspraak via +31 6 510 75 329 of stuur een mail naar info@l-c-c.nl.
 [/expand]
[expand title="+Read more about the Porsche 911 T (English)"]
the ultimate colour for the classic 911, Hell Elfenbein (Ivory), is also the colour on this beuatiful 1968 Classic 911.
A short Wheel Base with a nice interior with leatherette and corduroy.
A period totally revised engine is mounted in the back, with stainless steel exhaust and heather system.
Fuchs alloys with new tires make this 911 your nicest friend for curved roads.
top car .  Beautiful chrome parts. Restauration made without saving on important elements.
[/expand]