Mercedes-Benz A160 Häkkinen limited Edition, 1999 with 206 kms!!!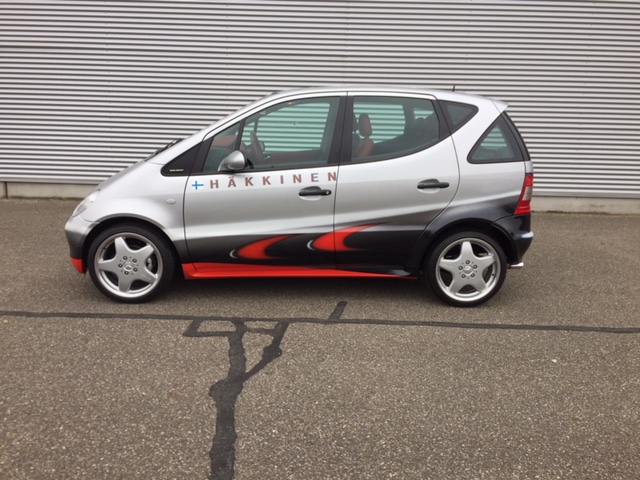 Absolutely UNIQUE, in showroom condition: Mercedes A-Klasse Häkkinen Edition. Only approx 206 kms on the odometer. this exclusive appearance has never been used as a passenger car, however has Always been used as a showroom model.
This edition was limited to 250 pcs of which the cusotmer could chose between the Häkkinen or Coulthard version.
The special painting (all is painted, no stickers except the name om the door) did cost at that time DM 12000 extra.
Besides the paint the Häkkinen edition comes with full equipment: sunroof, full leather, power windows, AMG alloys and AMG exhaust pipes.
This car is new and in this condition the only one for sale (as far as we know)
Exclusive and should be sold to a Mercedes collector, F1 Fan, Häkkinen fan, a fan of exclussive car modells or just someone who likes to have a 1999 A klass which is NEW.
showroom condition. should be in a private collection.