INFINITI FX35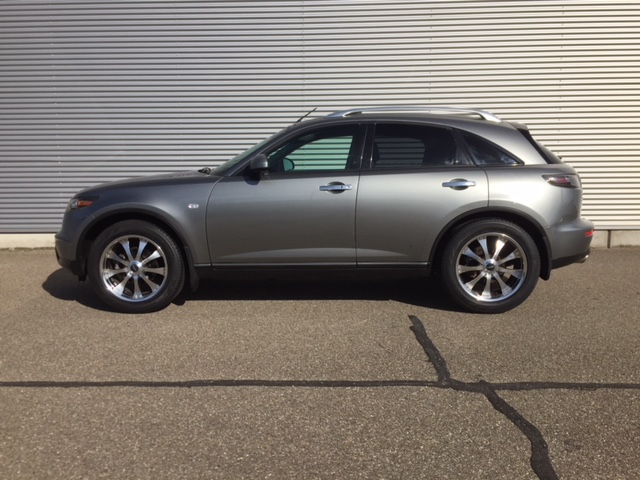 EXPECTED a very nice Infiniti FX35. These beautiful SUV's which perform as a sportscar are a joy to drive.
We expect a FX 35 in due time. 186000 miles, drives like new.
Please contact us for further details. More pictures and information will follow soonest.
They look sporty, they look beautiful, they have a modern appearance, they drive sporty and they feel very comfortable: We are talking about Infiniti FX series. Here we present a FX 35 which will be available soonest.